eBooks That May Interest You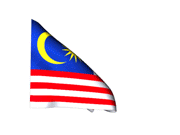 A Short History Of Malaysia: Linking East And West (A Short History Of Asia Series)
– The origins of Malaysia's aboriginal peoples, the years of Western domination in the country, and the forceful political stance of its current leader are all outlined in this lively and informative account of Malaysia's history and politics. A concise and accessible look at this constantly changing country, this book is perfect for travelers, students, teachers, and businesspeople. Discussed are the major trends in its contemporary political life and the challenges the country faces in the 21st century as Malaysia serves as a model for rapid modernization. The lives of individuals from various time periods are examined to create a complete picture of Malaysia. Also included are maps and illustrations.
Crossroads: A Popular History of Malaysia and Singapore
– In this fully updated, second edition of Crossroads, Jim Baker adds two new chapters that bring Malaysia and Singapore into the middle of the first decade of the 21st century. The original text (which traces the complex currents of history and politics of Malaysia and Singapore neighbours with a common past) is also revised to re-evaluate events in the context of an expanded history.
Cultural Dimensions Of Expatriate Life In Malaysia
-"Cultural Dimensions – Malaysia" is written for the experienced traveler or expatriate who is heading for Malaysia and wants to understand how their own cultural background will interact with Malaysian cultural values, norms, & beliefs.
"A person immersed in their familiar home culture is like a fish swimming in the sea – all is natural, predictable, and exactly as it should be. Only when the fish is taken from the water, or the person from their home culture, does it become clear that everything that was familiar and predictable and safe is gone, and all learning must begin anew."
Cultural Dimensions Press is a small publishing house located in the Texas Hill Country. We are dedicated to publishing high quality, low-cost, practical and useful studies of world cultures that promote the building of more effective, and therefore more rewarding relationships among people from diverse international cultural backgrounds.
Our dual focus is not only on what North Americans need to know about the cultures where they plan to travel, live, do business, or work, but also on what North Americans need to know about their own cultural values, beliefs and perspectives as they work to understand these other cultures. We believe that far too often travel guides and cross-cultural studies are focused almost exclusively on learning about "them", whereas true understanding lies in mastering the dynamics of our own uniquely North American cultural values as they interface with the values of those people whose culture we want to understand.
To achieve this dual purpose, and to avoid as much as possible loading our studies with a one-sided North American perspective, we work hard to interview and draw from the experiences of people from diverse cultural backgrounds as we attempt to outline the pathways to mutual understanding. Nevertheless we want to be clear that we realize that our cultural perspective, however hard we try to avoid the obvious biases of our cultural background and take a multi-cultural approach, will always be "North American – centric". No apologies here – just fair disclosure.
Our Cultural Dimensions series are not simply a "nice to know" intellectual exercise; rather, they are designed to be a set of tools that can be used by students and teachers, international business people, professionals, serious travelers and especially for people planning to live as expatriates to become more effective in developing the kinds of relationships that lead to better personal, family, business and professional outcomes.
Frommer's Singapore And Malaysia (Frommer's Complete Guides)

Lonely Planet Kuala Lumpur Melaka & Penang (Lonely Planet Travel Guides) (Regional Travel Guide)

Lonely Planet Kuala Lumpur Melaka & Penang (Regional Travel Guide)

Lonely Planet Malaysia Singapore & Brunei (Country Travel Guide)

Malaysia – Culture Smart!: (The Essential Guide To Customs & Culture)

Malaysia And Singapore (Eyewitness Travel Guide)

The Rough Guide To Malaysia, Singapore & Brunei ( 6 Rough Guides)